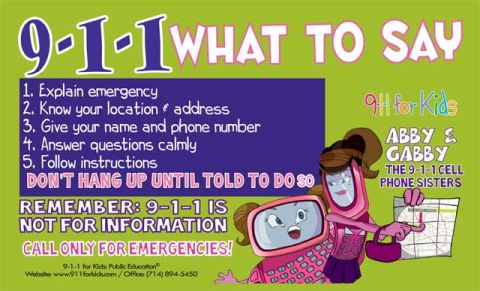 The 911 Kids education program provides children with the proper use of 911 within the SERESA agencies. The education team has a combined experience in 911 of over 40 years and apply their knowledge to teach children the importance of 911 within their cities.

The education team have created special presentations that they bring to the elementary schools or public events. When possible, the team will bring SERESA's Tele-trainer teaching aid that allows children to dial 911 on a simulated phone and talk to a dispatcher all while on speaker so that other participants can hear the questions a 911 Dispatcher will ask.
If you are interested in scheduling a presentation for your school or children's group, please contact 586-777-6700 and ask for John Jannette (jjannette@seresa.org) or Cherie Bartram (cbartram@seresa.org).